An even faster escomatic – TWIN machining units for unmatched productivity.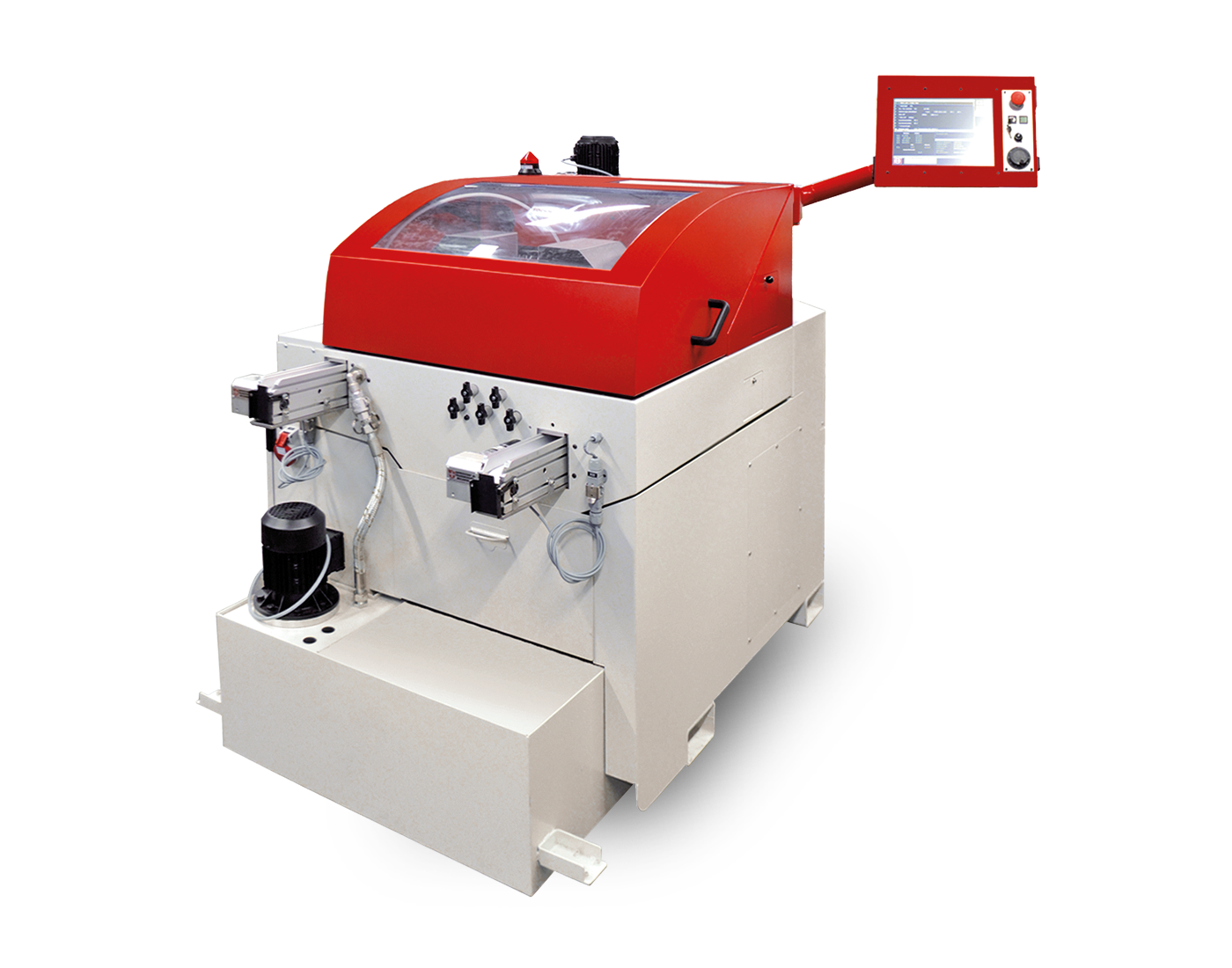 The escomatic D5 TWIN is equipped with an Affolter CNC System LESTE 10 with 8 axis (optional 10 with 2 C-axis).
The turning operations are identical with the ones of an escomatic D2 CNC or D5 ULTRA. All basic tooling (set of straightening dies and holders, feed rollers and turning tools) are compatible with these machines.
Secondary operations could be carried out with two identical units consisting of:
Two counter collets (or counter spindles with C-axis) which are mounted on two independent tables with cross slides
Two back machining units which are equipped with two axial spindles for drilling, tapping or threading and one cross spindle.
This configuration doubles the back machining operations and three parts are machined simultaneously. With a turning speed of 12'000 min-1 and 18'000 min-1 for Theo back machining, the D5 CNC TWIN is a real machine for very high volume production. The Affolter CNC control LESTE enables simplified and menu driven programming.
Turned parts with secondary operations only on one side and very short cycle times
Material diameter from 0.3 – 4 mm
Usage of coil stock and real 24 hours production