Applications
Masterpieces of productivity
Regardless of your location and size, your market segment or your application, ESCO offers you the machines, software solutions or services that are required for your high-precision products. From micromechanics to electronics to the automotive industry, medical technology or dentistry, our tailor-made solutions help you to be successful in an increasingly competitive global production environment.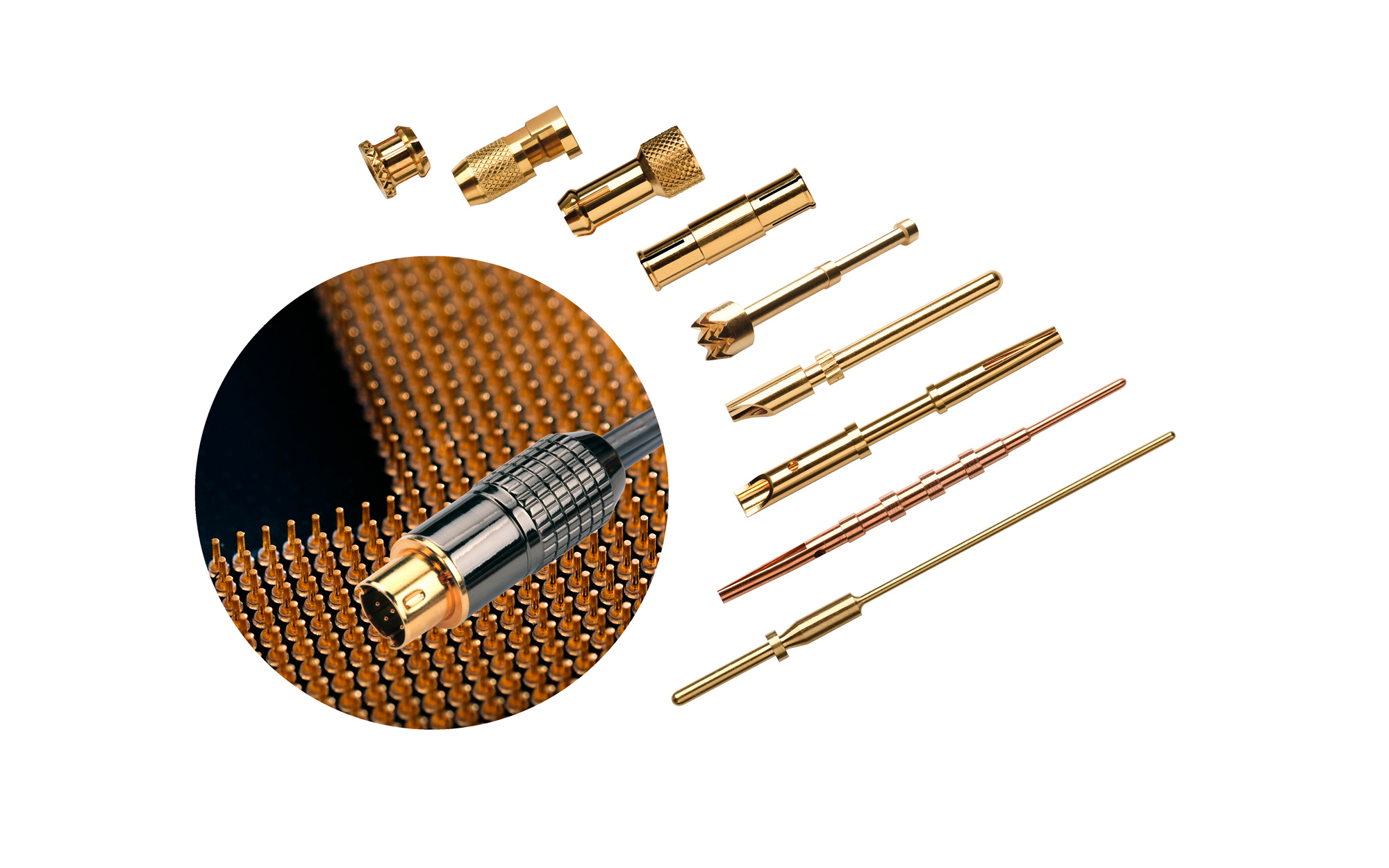 ESCO has always worked closely with renowned connector manufacturers around the world. Due to their high efficiency, our machines offer customers in this market segment the productivity and flexibility they need.
The increasing demand for components in the areas of connectivity and 5G technology – such as high-performance connectors – is forcing manufacturers to invest in more powerful production solutions without neglecting the required part quality. escomatic automatic lathes support producers in successfully mastering this challenge.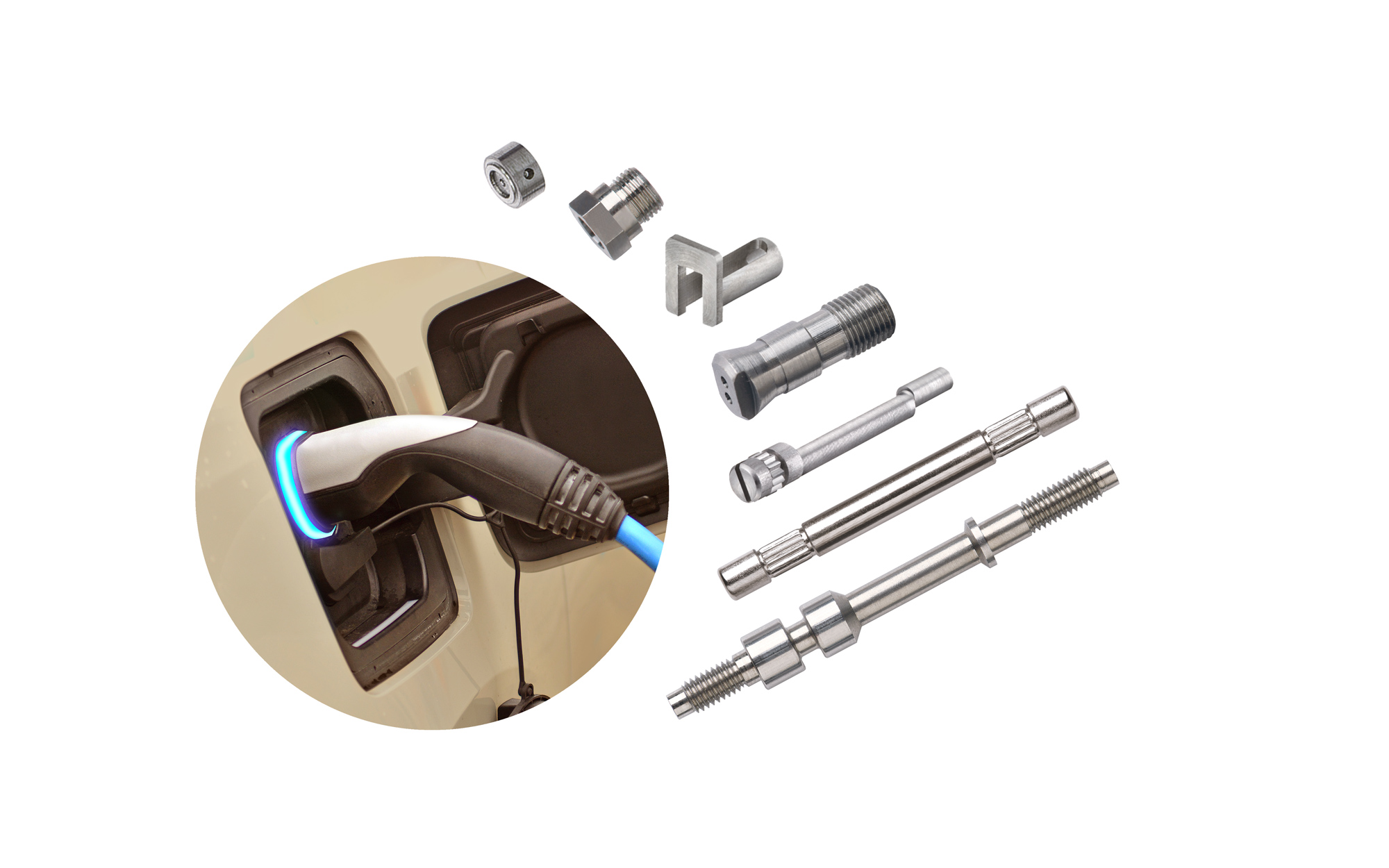 Automobile, e-mobility + hydrogen drive
Green, safer and smarter market trends are driving demand for all-new vehicles. These new vehicles will experience significant growth. Hybrid, electric and hydrogen vehicles require a lot of connectivity.
Thanks to its many years of know-how for such applications and applications, the ESCO Group is particularly well positioned to share its experience with its customers.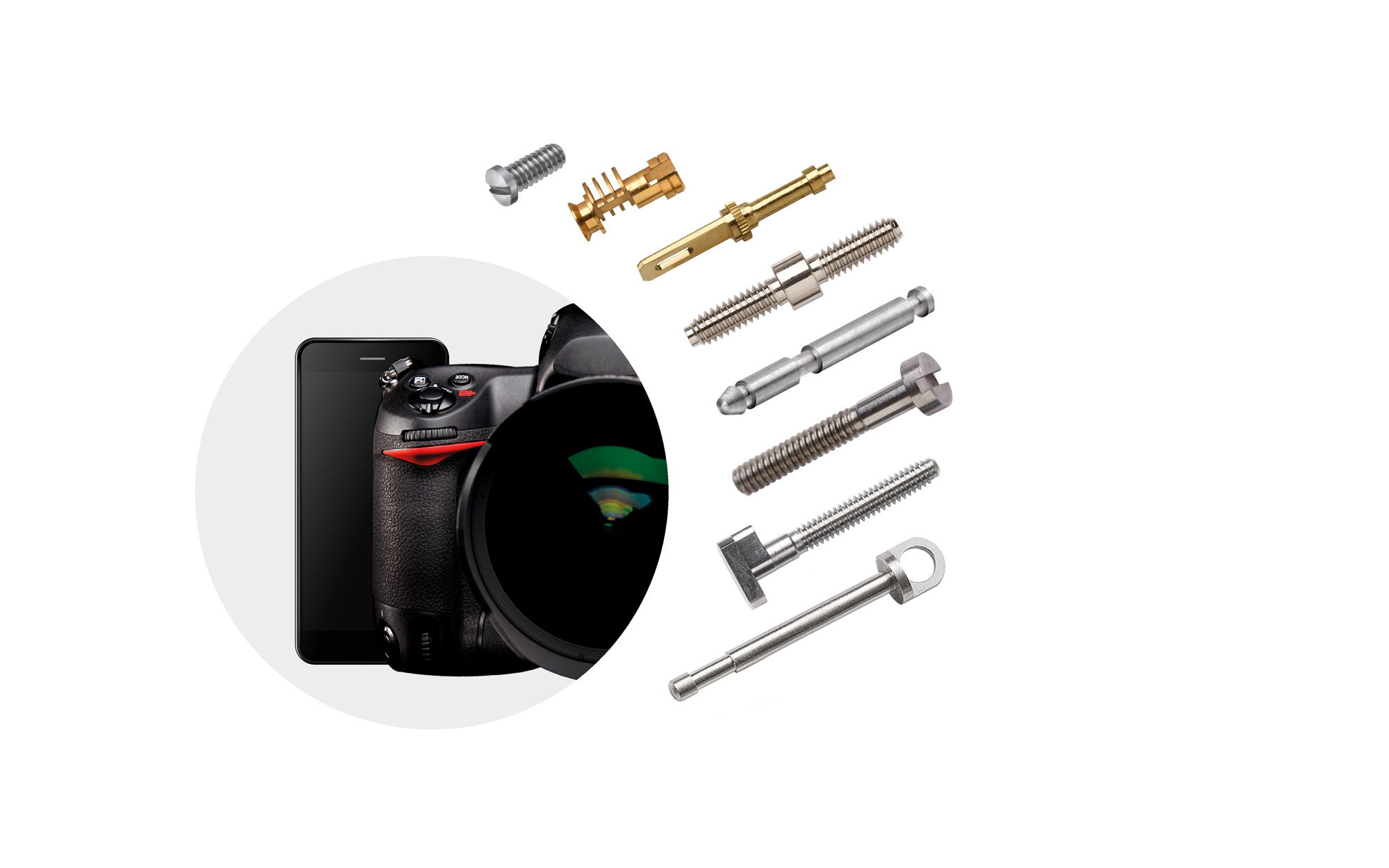 Manufacturers of electronic components face a multitude of challenges: Ever increasing miniaturization, more difficult to process materials and increased pressure to reduce manufacturing costs. The requirements are further reinforced by specific sectoral requirements. ESCO reacts to it! With over 70 years of industry experience in the manufacture of small parts, extensive technical knowledge, the ability to develop specific solutions and adapt machines to individual customer needs.
Versatile high-end cameras, household appliances or smartphones? Peripheral and mobile communication devices are everywhere in an increasingly connected modern world. In practically every smart device you will find components that have been manufactured on an escomatic machine.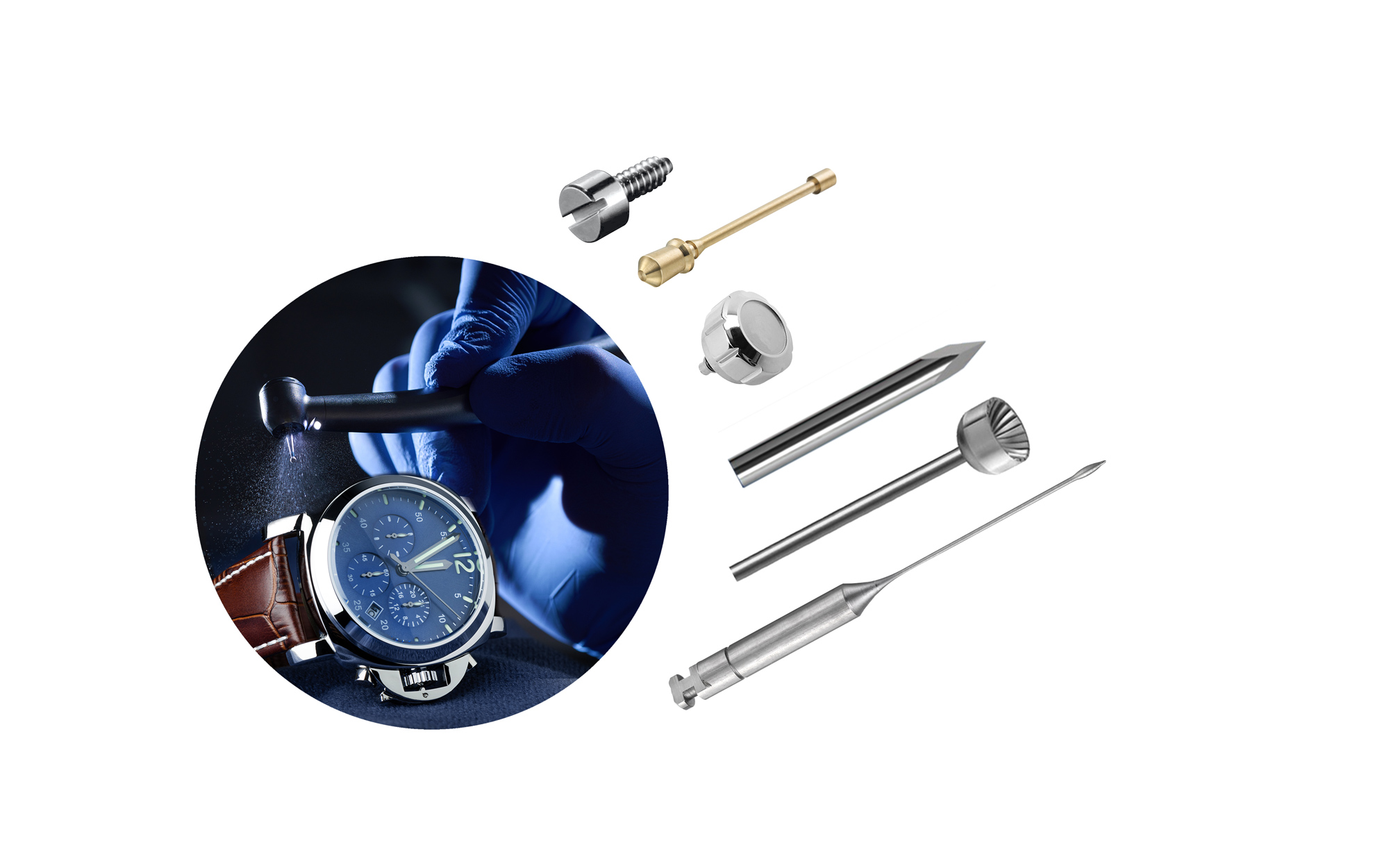 Medical, dental + watch industries
The processing of complex geometric shapes with perfect surfaces and high dimensional accuracy are criteria that are required for these three areas. escomatic masters the processing of stainless steels as well as titanium, chrome-cobalt and new hybrid materials perfectly. escomatic tirelessly searches for the optimal cycle times in order to produce perfect, burr-free and extremely precise precision parts.
Thanks to innovative developments and experience in the fields of MedTech, the dental industry and watchmaking, machining methods for precision parts with a diameter of 0.3mm or more can be implemented on escomatic automatic lathes.