D2/D5 CNC
"The Sure Value"
The escomatic D2 CNC is the revolutionary and innovative evolution of the fastest automatic turning machine for precise and economic manufacturing of simple parts up to 4.0 mm diameter in large and small lot sizes.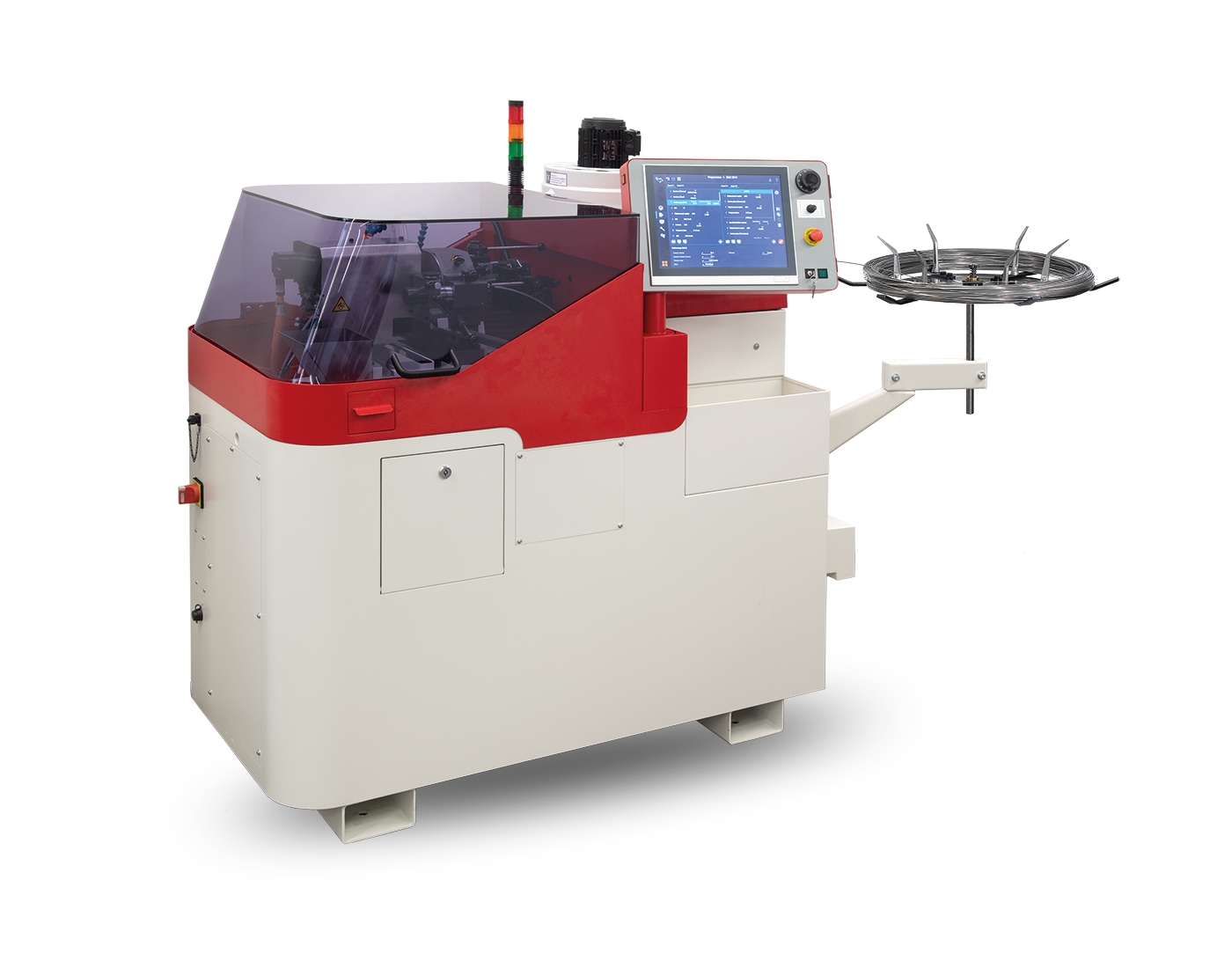 The basis of the escomatic D5 CNC is identical with the one of the escomatic D2 CNC. Machine base, straightening unit, feed system and rotating tool head are absolutely identical with the D2. On the escomatic D5 CNC the counter collet of the D2 has been replaced by a system for the front machining which consists of a cross table with 2 axes supporting 2 drilling spindles, one threading/tapping spindle and one counter collet with programmable positioning.
The CNC control allows for flexible and optimized manufacturing of turned parts without cycle time loss. The advantages of cam driven machines are maintained. The very simple programming system which is based on the experience of operators allows all operators to learn to operate and program the machine within a few hours.
Parts with very high production, small batches and pilot production
Turning operations with two cutting tools
Material diameter from 0.3 – 4.0 mm
Simple, precise parts
Machining from coil for 24 hours production
Proven

escomatic

technology with menu guided CNC control system
Menu guided programming / set-up and quick process adaption
escomatic

standard turning tools can be used
Tool head speed up to 12'000 RPM
Fast cycles and short machining times at enhanced precision
Best price / performance ratio for the production of parts with small diameters
Improved parts quality, both in meeting tolerances and in surface finish
Reduction of labour costs due to fewer machine stops by using material from coil, real 24h operation
Economy of floor space due to compact design of the unit "machine & coil stand"
Easy and simple set up and operation due to the absence of cams
Turning speeds, feed rates and cutting speeds are freely programmable
Turning without form tools